Were you under the impression that one of the most famous movie stars in the world, Brad Pitt, was a born star? Did you think the two times winner of the Sexiest Man Alive by People's Magazine had it easy in his life? If you did, you could not be more wrong. The life journey of Brad Pitt involves his rise from a humble middle class beginning to become one of the biggest superstars in the world.
Your Attitude Determines Your Altitude
Brad Pitt hails from a middle-class background. His mother was a school counselor, whereas his father owned a trucking company. Like an ordinary child in Springfield, Missouri, he grew up with his two siblings- a brother and a sister. He had no family background in Hollywood and went to school and college like other kids.
However, he did not let his circumstances decide his fate and went on to become one of the biggest movie stars in the world. The never say die attitude led Pitt to heights of success and popularity, leaving us with a crucial lesson about the importance of perspective in life.
Dare to Follow Your Childhood Dreams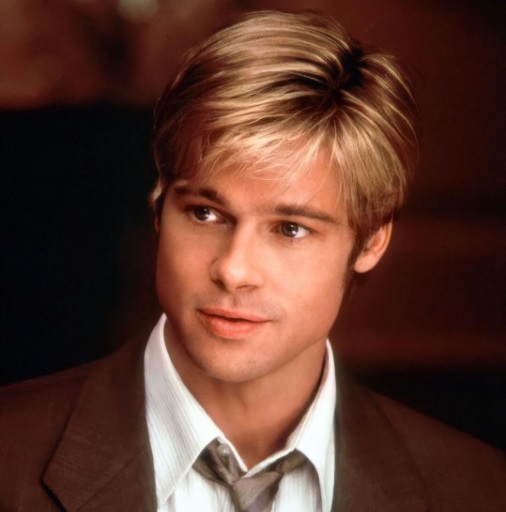 Brad Pitt grew up watching many films along with his family. He once admitted having developed a profound love of storytelling since his childhood days. That love slowly grew into a desire to become an actor, which he secretly harbored in his heart without telling anybody. After passing school, he went on to pursue advertising and joined a school of journalism. Ultimately, however, he found the courage to follow his childhood dream of acting and took a courageous leap.
Take That Leap of Faith
When Pitt was about to complete his advertising course, he took a great leap of faith as he finally decided to follow his childhood dreams. He was in the last semester of the University and just needed two credits to get his college degree when he left the course in between to give a chance to his dreams.
Pitt did not even tell his parents about his plans and instead lied to them about joining the Art Center College of Design in Pasadena. Had Pitt not taken this chance, you may not have got the opportunity to see Tyler Durden, Troy, and various other famous characters played by Pitt.
Fortune Favors the Brave
They say that God helps those who help themselves. The same happened with Pitt, who landed a job in acting within seven months of following his calling. This also happened with a stroke of luck, as some of you might think. Pitt helped a classmate in acting school by acting as her scene partner during an audition with an agent. As it turned out, the agent signed Brad Pitt instead, and the rest they say is history. It was the classic case of luck when preparation met the opportunity!
Give Your Best In Everything You Do
Before Pitt landed a job in acting, he did everything he could to support himself. He took odd jobs of moving refrigerators, driving strippers in limos. Once, he even dressed up as a giant chicken for El Pollo Loco. In his words,
"In Missouri, where I come from, we don't talk about what we do – we just do it."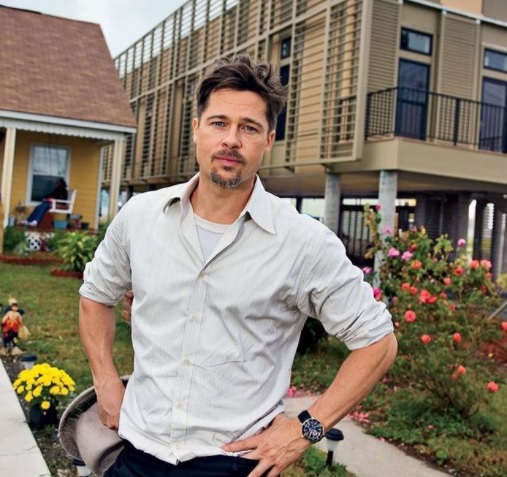 Pitt took his acting career even more seriously as he went through intensive research and preparation for his roles. Be it the physical transformation involved in films like Troy and Fight Club or visiting a real psychiatric ward for the practice of position of a person with a mental health condition in Twelve Monkeys, Pitt made sure that he gave his best in everything. If there is one life lesson you must take from Brad Pitt's life journey, it must be this one!
Play Your Part To Make A Better World
You may have seen enormously rich people and celebrities who hardly contribute anything to society or do it for just publicity stake. However, Brad Pitt has always been involved in charity projects and activist campaigns to help those in need. He got involved in a campaign for Africa called One Campaign in 2004 to supply requirements in the continent.
He contributed to the development of Haiti in 2006 through personal charity. In addition to these, he also donated millions to charity with his now-former spouse Angelina Jolie.