Born as Katheryn Elizabeth Hudson on October 25, 1984, Katy Perry was raised with her younger brother, David, and older sister, Angela, in Santa Barbara, California, by Pentecostal pastors Mary Christine Maurice Hudson.
The family helped set up churches across the country, and Perry attended religious schools without the highest standards. In fact, of the experience, the star told Vogue, "The schools were makeshift. Education was not the priority. My education started in my 20s, and there is so much to learn still."
Her parents had stringent rules, and she was not allowed to celebrate Halloween and believed that Jesus brought her Christmas gifts. According to Vanity Fair, certain words were also off-limits, including "deviled eggs" (which were renamed "angeled eggs") and Dirt Devil.
Growing up, money was sparse, and the family struggled financially, as noted by the Los Angeles Times. To feed their family, the Hudsons sometimes relied on food stamps and eating from the food bank designated for their church's followers.
Katy Perry can remember panhandling and begging on the streets for change, but she quickly learned that she could earn more by capitalizing on some of her natural assets. After explaining that she would hit up thrift shops for pencil skirts and snug-fitting cardigans, the singer told Vogue, "I have had this body for a very long time, and I would pour into those clothes very well — so it worked!"
After achieving such outstanding success, Perry has paid it forward by working as a UNICEF Goodwill Ambassador and visiting areas affected by extreme poverty.
Back when she was just Katy Hudson, Katy Perry was an aspiring gospel and Christian rock artist. In a video on a tour bus from these early days in her career, Perry exclaimed, "I'm with the best Christian bands, and I'm on tour with them and hanging out with them, and they laugh at my jokes. It's exceptional!"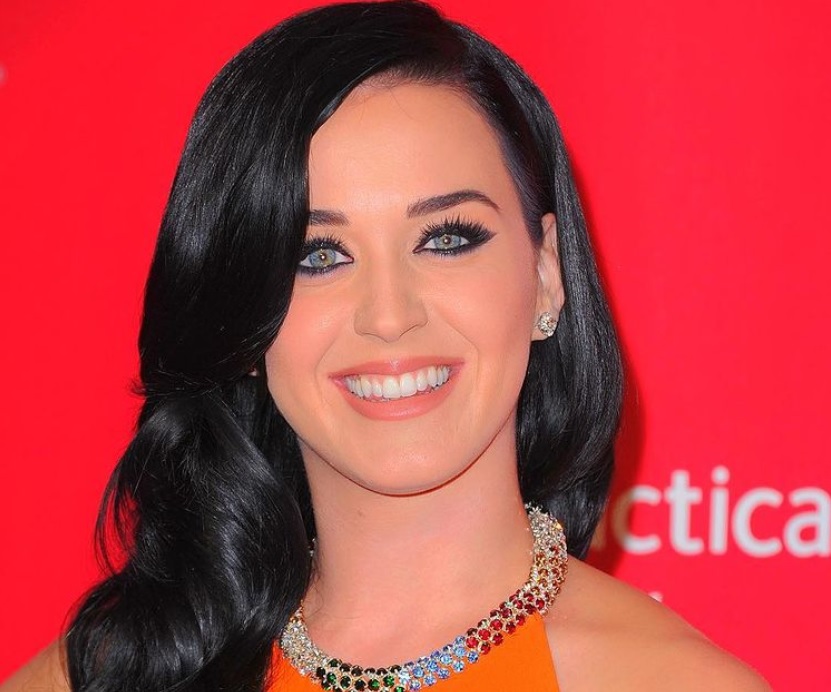 That's great and all, but was Katy Hudson's music any good? Christian Today reviewed her debut album and wrote, "Her songwriting skills are so strong, it's difficult to believe she's only 16 — and was merely 15 when she wrote most of these songs. The lounge-jazz meets the art-rock feel of it is pure ear candy with the message that we're being molded perpetually into Christ's image."
While Billboard echoed the sentiment, writing, "Hudson delivers a textured modern-rock collection that is equal parts grit and vulnerability," the album was a commercial flop, according to Complex.
Perry believes that her breakout hit, "I Kissed a Girl," was so successful because, as she told Vanity Fair, "finally someone was singing about something that existed. But it was [meant to be] fun; there was no agenda." At the same time, she learned that being risqué could come at a price — especially for a female artist. When asked if the song was based on a personal story, she explained, "I said no, I hadn't experienced it, even though I had, because I didn't like where the guys were taking the interviews."
Along with her new sound, Katy Perry transformed from an awkward teen with, as she described to Complex, "pizza face," into what GQ claimed was a "full-on male fantasy." Elle magazine took it a step further and said that the singer looked "as though sketched by a teenage boy."
Perry, who has openly shown love for her body, has had fun with her sexually liberated existence and, as Vogue has said, is "never exactly one to shy away from the outrageous or the extreme in any realm."
Indeed, she has a quirky, versatile look. She can look fresh and natural one moment but be decked out in a peppermint swirl dress the next. Any review of her style evolution will reveal anything from a watermelon jumpsuit to a sleek number for Fashion Week.
Over the years, Katy Perry has been open about how her beliefs continue to evolve. While showing off her Jesus tattoo in 2010, Perry told Rolling Stone, "God is very much still a part of my life, and I believe that Jesus is the son of God.